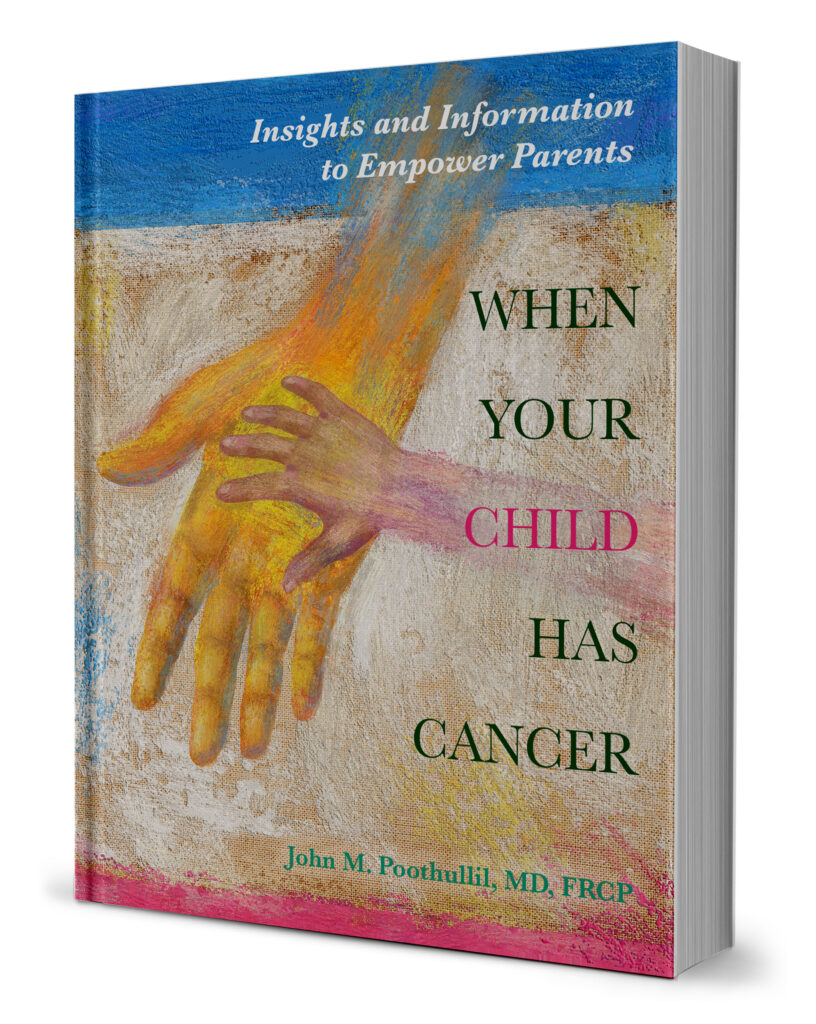 When Your Child Has Cancer, the eBook, is currently listed at 60% off, only $2.99, today through Monday September 7th. Will you please help me spread the word to anyone you know who has a child with cancer. When you download a copy this week, please leave a review on Amazon. Much appreciated!
When I published my first book, Eat Chew Live, I explained in it how you can avoid obesity and type 2 diabetes. In my second book, Diabetes: The Real Cause and The Right Cure, I explained ways to reverse type 2 diabetes. After my own diagnosis of cancer, I researched it and published my third book, Surviving Cancer, explaining how you can slow down the growth of cancer in your body and survive. You can find all my books listed on my Amazon Author Page.
During my one of my talks on cancer, one cancer specialist asked me to explain how a child having not lived long enough to accumulate mutations of genes in the nucleus that generally cause cancer in adults could develop childhood cancer? I researched it and in my new book, When Your Child Has Cancer, I am presenting two new theories about the development of cancer in a child.
If you are a parent with a child with cancer I invite you to read this book. It contains ways to control cancer growth and boost your child's immune system through diet. When Your Child Has Cancer is now available on amazon. If you know someone who has a child with cancer, please share this information. Thank you.
This book is a well-written supplement for parents of children diagnosed with cancer. It can complement advice and ideas provided by the child's medical team. The illustrations are clear and concise. The examples given will help clarify the advice from the child's doctor. This book written specifically for parents will enhance their knowledge and provide guidance during the stressful times being experienced.

—CLIFF DEBENEDETTI, MD, PEDIATRICIAN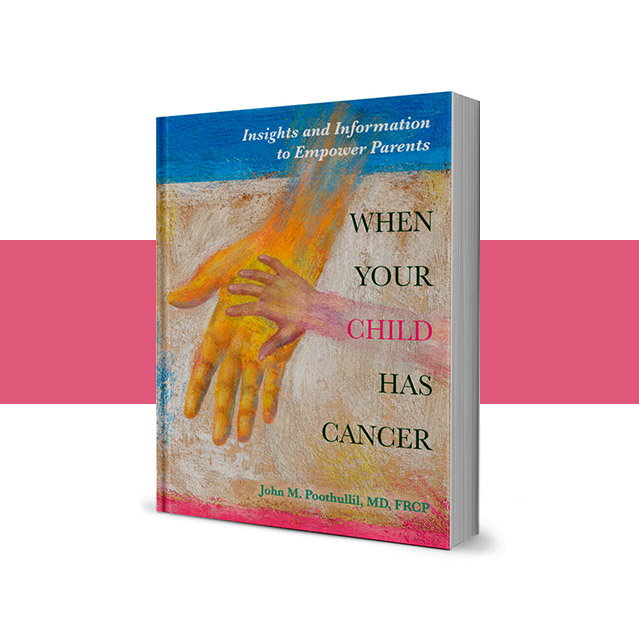 When Your Child Has Cancer: Insights and Information to Empower Parents
I hope you help me share that my fourth book is now available on Amazon, the second on the topic of cancer. If you are the parent of a child with cancer, the questions and feelings you have can be overwhelming. In this insightful and thoughtful book, you will find information, hope, advice, and solace.
When Your Child Has Cancer expertly guides you to understand childhood cancer. I offer two new scientific theories to explain how the leading types of childhood cancers might occur, given that children have not lived long enough to develop the number of gene mutations that usually cause adult cancers. You will learn how you as parents can care for your child with cancer.
Most importantly, you will learn how your child's diet can be a key corollary element in controlling cancer along with the medical treatments.