2019 December, China detected the first coronavirus case, but by 2020 April it was present in 200 different countries, of course carried by human beings. This week's video discusses that we know exactly what to do to prevent the transmission and what we should be doing.
The droplets coming out of the human being, through his nose or mouth, goes up to 4-5 feet in front and before falling down to the ground. From the ground or from a substance on the ground or a surface, it can come into your nose if you bring your nose or face down to the surface or you carry the virus to your face with, of course, your hands.
So now we know exactly what to do to prevent transmission. First of all keep a social distance of 6 feet so you are out of the zone of the spray. Second when you are handling something, you suspect of having the virus, use gloves and wipe it off and wash the gloves and wash your hands thoroughly.
If it is a vegetable or grocery item, wash them thoroughly. If it on the surface, you can used an approved cleaner or make your own cleaner with bleach following instructions. Wet the surface, leave it there for about 4 minutes, and your are free of the virus.
So we know exactly what to do. If it is on a fabric or on a cardboard, it gets trapped in there. If it gets on the fur of an animal, it gets trapped in there, but you can wipe off using your gloved hand and make sure that you do not bring the animal to your face.
In summary, by following what I the APE strategy, we can prevent or control the transmission of the virus. So A is for adopting or avoiding communal closeness. A is for adopting wearing a facemask, even if it is a cloth face mask, it prevents the transmission from one person to another because you will be breathing air through the filter of the mask and cutting down the virus particles entering your body. So A is for arresting the transmission of the virus.
P is for promoting hand washing. P is for promoting drinking hot water or hot beverage frequently. P is for protecting oneself.
E is for eating a variety of vegetables with many nutrients. E is for enjoying spices and herbs for additional nutrient intake. E is for empowering your immune system to fight the virus.
I believe strongly that by following these 3 strategies, for a period of 2-3 weeks, we can control the transmission of this virus and get on with our daily life. By learning the proven preventative technique, we can also control future pandemics or even influenza epidemics.
If you like this kind of information, follow me on Facebook or Instagram.
Ahora en Español
---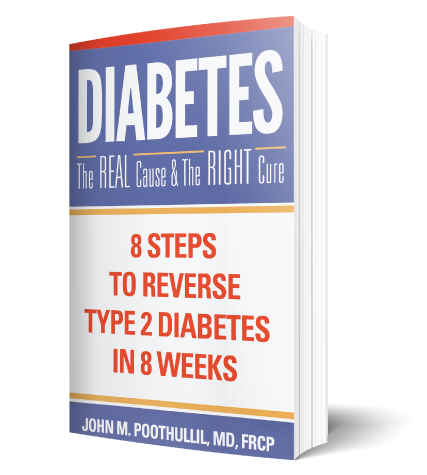 Diabetes: The Real Cause & The Right Cure
My informative yet easy to use book will guide you or a loved one to reverse Type 2 Diabetes in 8 weeks. My plan will also help you to remain diabetes free as you will take this on as a lifestyle. Make better choices and take ownership of your health today! Download the eBook for only 99 cents!