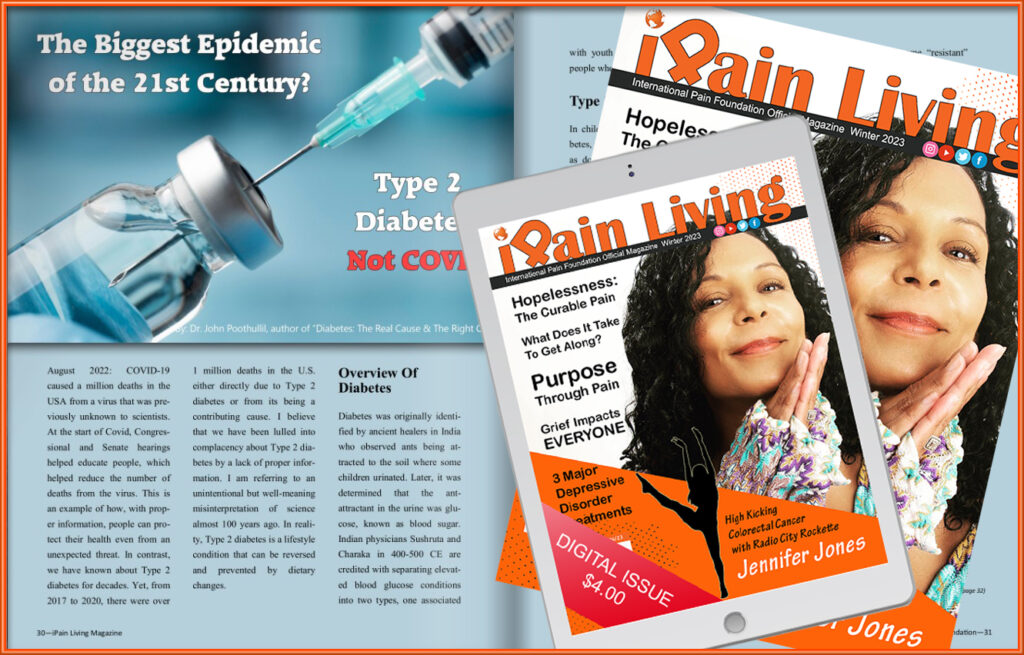 I was honored to be a contributor once again to the Winter 2023 iPain Living Magazine Edition. My first article on page 10 discussed how you personally handle the stressors in your life and how that is reflected in your pain management. In this Winter edition, I discuss how Type 2 Diabetes is actually a larger epidemic globally than Covid.
iPain Living Magazine delivers relevant information on chronic pain challenges, tips, tools, and resources that puts pain into context in peoples' lives. If you are someone you know is suffering from chronic pain, you can subscribe to the quarterly magazine at www.ipainliving.org. This is year 7 of the magazine and I am very excited to be included.
Click this link to read the magazine and you can find my article about Type 2 Diabetes on page 30.