Hello today's topic is food habits. I'm Dr. John. I have been studying food intake and associated health problems for over 30 years. According to the European Food Information Council Review, most food preferences are based on availability, cognitive restraint, cost, cultural familiarity, sensory attributes, and taste.
Watch this video below where I discuss how you can make changes to your own eating habits or follow below to the transcript:
Now when habits are established, they are hard to change because most of the established habits are controlled and executed by your subconscious mind.
For example, when you are driving,when you see a red light, you automatically wait before you think about the meaning of that red light. Similarly, you have been eating for years and decades and you continue eating the same way even though you know that may be unhealthy.
So what should you do?
If you have to change your way of eating, your eating pattern, your food habits, for any reason you have to have a 3 part action plan:
1. Identify the need: you need to lose weight, for example.
2. Have to have a plan, avoiding grains and grain flour-based foods is an easy one.
3. Sustain the new way of eating, new habits, for at least 6 months.
Therein lies the problem because you always fall back into the previous way of eating.
To keep the motivation you need to think of something, for example, you can think about someone, a friend or a family member, who has had complications from diabetes or heart related problems. In short, If you want to change your food habits, you need to take charge, you need to be conscious of what you eat, how you eat and how much you eat.
Ahora en Español
---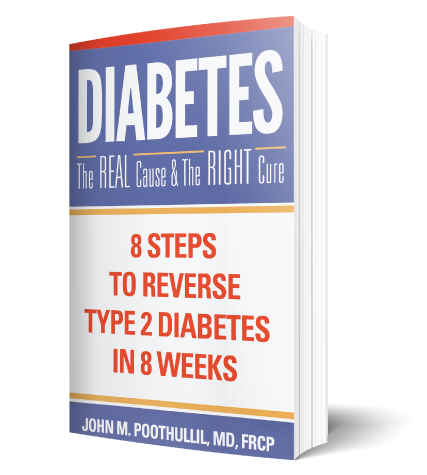 Diabetes: The Real Cause & The Right Cure
My informative yet easy to use book will guide you or a loved one to reverse Type 2 Diabetes in 8 weeks. My plan will also help you to remain diabetes free as you will take this on as a lifestyle. Make better choices and take ownership of your health today! Download the eBook for only 99 cents!