The American Journal of Cardiology published the paper in December 2019 stating that based on a study done in Italy, people who consume chili peppers at least four times a week have 40% reduction in their heart attack rate and 50% reduction in stroke but they could not explain a mechanism. Watch this video to learn about a possible connection or continue below to the transcript.
Now, the human body needs over 100 different nutrients and you cannot get all of them through one food or one spice or during one meal. Those who consume chili peppers enjoy their food because of the spice. This means they are more likely to use other spices so they get more nutrients compared to someone who may be eating just meat and potatoes for example. Without many spices, the food prepared lack, so that is one possibility.
Equally important is to think about how are they eating. If you are concentrating on the enjoyment of a spice or different spices, that means the reduction in enjoyment during a meal is your point of termination of the meal. In other words, you stop eating when the meal is no longer enjoyable. Unlike those who rely on the fullness of the stomach, where the quantity that you consume becomes more than you would have consumed otherwise.
If you consume in excess that leads to weight gain that means more fat producing the body and that fat is what can block your arteries to the heart causing heart attack or artery to the brain causing stroke.
Enjoy your meal. The point here is to use as many spices and herbs as possible but concentrate on enjoyment. When the intensity of enjoyment of eating a particular food reduces, then you stop eating. Don't wait for the fullness of the stomach as the termination point of your meal.
If you do that you can survive. You can reduce your chance of having a heart attack or stroke.
Ahora en Español
---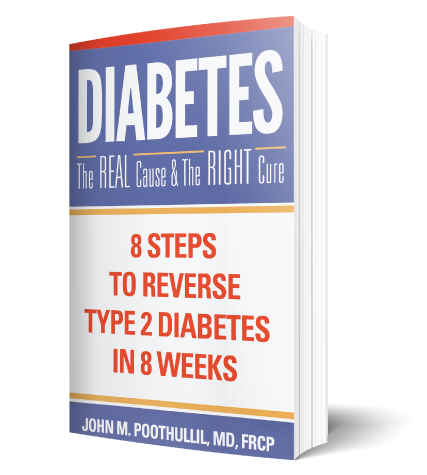 Diabetes: The Real Cause & The Right Cure
My informative yet easy to use book will guide you or a loved one to reverse Type 2 Diabetes in 8 weeks. My plan will also help you to remain diabetes free as you will take this on as a lifestyle. Make better choices and take ownership of your health today! Download the eBook for only 99 cents!