I have been studying food intake and obesity for the last thirty years. For parents who are concerned about their children gaining too much weight, I have created a video I share below speaking to childhood obesity.

According to an article published by the Journal of Pediatric Obesity, "Weight-based teasing is associated with gain in BMI and fat mass among children and adolescents at-risk for obesity." Of course, you should never tease your child about their weight. It creates stress and children will continue the same pattern of behavior.
But the article does not mention what parents CAN do. Watch this video to find out, then share with a mom or dad who could use this advice.
Here are 5 Take-Away tips from this video:
A child will not starve if there is food in the house. Provide nutritious foods such as having plates of plain vegetables such as carrots, radishes, and cucumbers available for munching.
A child will not listen to reasoning but will follow the example of how you eat and what you eat.
Reduce the amount of energy coming from grains to less than 30% of the total of your child's food intake
Encourage chewing by using nuts as a snack food and adding to meals where possible.
During meals concentrate on the experience and enjoyment of food as nature intended, without any salt or salad dressing. Do not have any distractions, such as viewing television.

This post is part of my next series of videos which will site news articles where my insights might differ from mainstream research or can be used as a supplement. Click on this link for more ideas on Shaping The Eating Habits Of Your Child.
Ahora en Español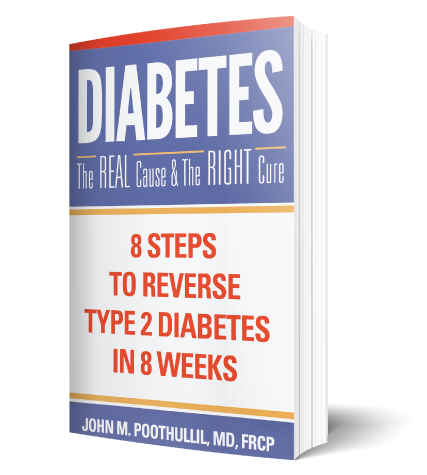 Diabetes: The Real Cause & The Right Cure
My informative yet easy to use book will guide you or a loved one to reverse Type 2 Diabetes in 8 weeks. My plan will also help you to remain diabetes free as you will take this on as a lifestyle. Make better choices and take ownership of your health today! Download the eBook for only 99 cents!