The Sugar Crash After Christmas — An Adaptation 
Twas' the night before Christmas when all through the house
Everyone was celebrating, even the mouse. ?
The table was set with grandiose care,
With pies, cakes and lots of sweet fare. ?
After eating, the children nestled snug in their beds
Dreaming of puddings, candies, and buttery corn breads. ?
Christmas morning they all unwrapped pretty gifts decorated with snowflakes
Then rushed to the table for chocolate pancakes. ?
Lunch was of turkey, ham and potatoes mashed
Their blood sugar mounting until it crested and crashed. ?
But up again it went with the afternoon snack
And, after supper, their peeking blood sugar was back. ?
Suddenly at the door, there was a loud knock
Parents saw someone peeking through the lock.  ?‍♂️
Who could it be? The parents wondered
They heard a man wanting to say a word. ?
Ho, ho, ho, I am not Santa but a helper
With an important message to deliver. ?
"To be healthy and keep blood sugar lower,
Stop eating carbs that makes blood sugar higher. ?
It's especially important to avoid grains, like wheat
But also rice, corn, oats, and grain-flour treats. ?
They are the source of glucose you don't desire
That leads to diabetes when your blood sugar runs higher. ?
Creating nasty complications you are forced to endure
So, for good health and a long life you wish to ensure… ?‍?‍?‍?
When you're partying this holiday season
Follow the advice above within reason. ?
Diabetes has a Real Cause and a Cure that is Right.
Happy Holidays to all, and to all a good night." ?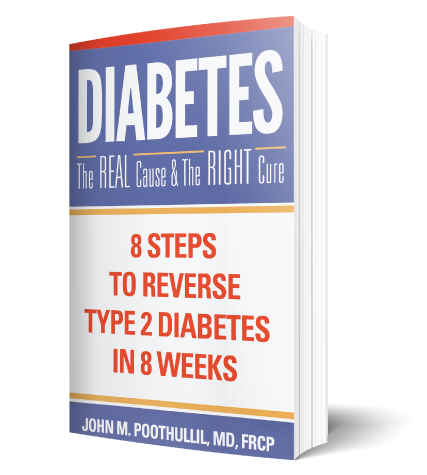 Diabetes: The Real Cause & The Right Cure 
This holiday season, consider giving the gift of empowerment and knowledge. My informative yet easy to use book will guide you or a loved one to reverse Type 2 Diabetes in 8 weeks. My plan will also help you to remain diabetes free as you will take this on as a lifestyle.
Make better choices and take ownership of your health today! Download the eBook for only 99 cents! Then tell a friend!!