In April of this year, I was interviews by Karen Jagonda of Empowered Patient.
I wish I could say that this is old news but as so many more cases of the Coronavirus are raising in the south and southwest regions of the country, areas that have large populations of people with conditions such as Type 2 and obesity, I wish to share my insights about why type 2 diabetes is considered such a high risk factor for COVID-19 and how the coronavirus attacks the body. If you suffer from Type 2, or know someone with Type 2, I highly recommend you listen to this interview and please share.
I also discuss the challenges of identifying the correct antibodies to fight the disease and provides advice for people with type 2 diabetes as well as everyone else about social distancing, diets and exercise in these stressful times.
The Empowered Patient Podcast with Karen Jagoda is a window into the latest innovations in digital health and the changing dynamic between doctors and patients.
Ahora en Español
---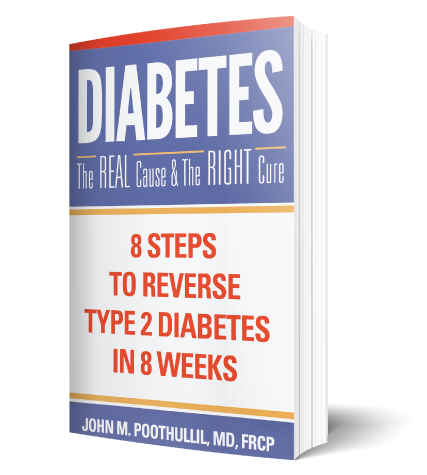 Diabetes: The Real Cause & The Right Cure
My informative yet easy to use book will guide you or a loved one to reverse Type 2 Diabetes in 8 weeks. My plan will also help you to remain diabetes free as you will take this on as a lifestyle. Make better choices and take ownership of your health today!
TAKE ME TO AMAZON