In the years since I retired from my medical practice as a pediatrician and allergist, I have devoted my life to public health. As a patient advocate, I strive to empower people with new scientific insights and complementary approaches to preventing obesity, reversing Type 2 diabetes, and surviving cancer.
I hope that my books have educated and inspired readers to take charge of their own health. Especially now, it is important to be able to discern medical disinformation from fact. My latest book, Your Health Is at Risk: How to Navigate Information Chaos to Prevent Lifestyle Diseases, was recently released and discusses just that.
There are many steps you can take to make changes in your own health, but we must demand certain changes in our healthcare system as well. These are my suggestions to improve US healthcare and lower costs as presented by Authority Magazine. Read the entire article here.
1. Provide children with high-quality education and nutritious meals during the critical early years of physical growth and brain development
2. Teach every child the value of staying healthy avoiding infection and diseases eating balanced meals and regular physical exercise
3. Medical and healthcare students should learn the value of humility and compassion and healthcare professionals must keep up with continuing education as medicine advances
4. Every family should have access to affordable decent living and safe work environment and quality health care
5. Every medical test treatment and device should significant clinical benefit before getting paid from public funds.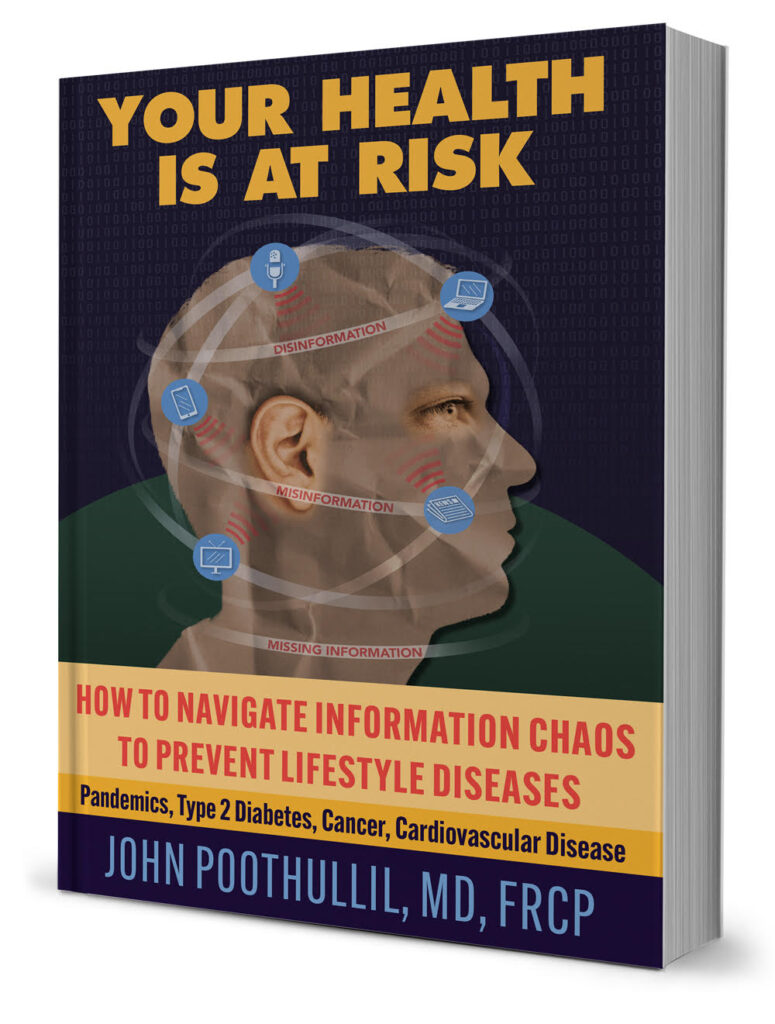 In 2020, there were over 122 million people in the U.S. diagnosed with elevated blood glucose, 34 million with the diagnosis of Type 2 diabetes, and 88 million diagnosed with prediabetes, yet their hope for healthy living is thwarted by medical dogma, disinformation, misinformation, and missing information.
Disinformation, Misinformation, and Missing Information, which is abbreviated "DMMI", fuels growing health illiteracy and unhealthy lifestyle choices. This drives not only increases in Type 2 diabetes but also cancer, cardiovascular diseases, COVID-19, and other illnesses considered lifestyle diseases.
As described in my 5th book, Your Health Is at Risk, a literate person in today's world is aware that the traditional media and social media are swarming with intentional disinformation about many topics, from politics to finances, to health advice and diet plans. Literacy, critical thinking, and a tolerance for reading scientific material are absolutely necessary to detect such disinformation.