In June 2019, Time magazine's Jamie Ducharme published an article stating that companies are selling tests so that you can identify over 400 different genes in your body associated with nutrient intake, a sort of personalized nutrition, in theory.
That reminds me of when you buy an automobile. You get an owner's manual, but in order to run the car, you need current information. For example, you decide to buy gasoline. In order to decide how much, you need to know what is the balance in your tank. Not the tank capacity, as is said in the manual. Also, you need to know how far you are going.
There is already a very elegant program in your body based on your nutrient needs, based on your genetic makeup, for you to decide this already. Having a test to know which genes are active may not help you much. If you don't believe it, watch this short video.
So, there is an elegant system and all you have to do is to listen. How do you do that?
Eat only when you are hungry.
Eat what you enjoy. Enjoyment is your brain's reward for taking nutrients that are essential at that time.
Your preference will change based on the nutrient need.
When the intensity of the enjoyment goes down during a meal, stop eating.
If your objective is to lose weight, avoid grains and grain flour products.

Ahora en Español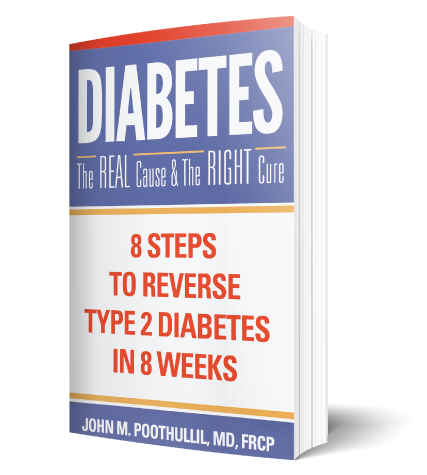 Diabetes: The Real Cause & The Right Cure
My informative yet easy to use book will guide you or a loved one to reverse Type 2 Diabetes in 8 weeks. My plan will also help you to remain diabetes free as you will take this on as a lifestyle. Make better choices and take ownership of your health today! Download the eBook for only 99 cents!