This is the third installment of 4-part answers regarding questions on weight control. This week I will be discussing using surgery for weight maintenance. Watch this short video, read more about using surgery for weight loss below, and take a look at part 1 where I discuss intermittent fasting and part 2 where I discuss using drugs for weight control. Check back for the final part 4 where I will discuss weight gain.
How do surgeries cause weight loss? Most surgical procedures achieve long-term weight loss through one of three mechanisms: restricting food intake, decreasing nutrient absorption, or affecting the body's cell signaling pathways. Often, procedures affect several of these mechanisms.
What is the indication for weight loss surgery?
The American Society of Metabolic and Bariatric Surgery (ASMBS) recommends bariatric surgery for adults with a body mass index (BMI) >35, regardless of obesity-associated conditions, and for people with a BMI of 30.0-34.9 who have metabolic disease. An analysis in 2021 found that bariatric surgery was associated with a significant reduction in all-cause mortality among obese adults..
What are the complications of weight loss surgery?
Some weight loss procedures reduce the ability of the intestines to absorb nutrients, resulting in deficiencies of iron, vitamin B12, fat-soluble vitamins, thiamine, and folate. Increased Incidences of alcohol and mental health-related issues have been reported after obesity surgery.
Inappropriate insulin secretion is another complication. Yet another compilation is deep vein thrombosis with a potential for pulmonary embolism. In addition, rapid weight loss after obesity surgery can contribute to the development of gallstones.
What can I do if I don't want surgery?
If you are considering weight loss surgery, I suggest that first you find out what type of diet you will be able to eat after the surgery. Then, at least for a few weeks before the surgery, try eating that way.  It is possible that you may achieve at least modest weight loss without having to go through a surgical procedure. Yes, you can come up with a reason for not doing this, unless you make up your mind before deciding to undergo surgery.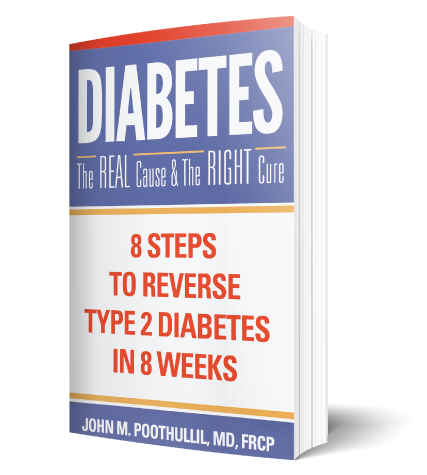 Diabetes: The Real Cause & The Right Cure.8 Steps to Reverse Your Diabetes in 8 Weeks
If you have been diagnosed with Type 2 Diabetes, this informative yet easy-to-use book will help you or a loved one reverse it in 8 weeks. My plan will also help you to remain diabetes free as you will take this on as a lifestyle. Make better choices and take ownership of your health today.
Now you can start making healthy steps while simply listening to the book!!!
Click on this image to get the audiobook
Ahora en Español