In November of last year, Diabetes Awareness Month, I was interviewed many times but I have to say this one stood out to me as the most fun. I was interviewed by Mother Love on her radio show hosted on Blog Talk Radio. Mother Love has battled with diabetes for years. She has researched and like maybe many of you, tried many methods to reverse this condition. It brought me such joy to learn how much my theories about the cause and cure of Type 2 Diabetes moved her personally, and how she felt so appreciative that I had simply broken down for her how to take back control over her eating.
Her lively interview style was also quite enjoyable. Check out this a 3 minute excerpt from the interview to hear how Mother Love almost threw my book across the room!
This is just small example of the topics we cover in the interview. Mother Love had me talking about my childhood and what led me into the medical world. We also discuss what you can do now to reverse your type 2 diabetes. Please listen to the entire interview here.
Thank you.
Ahora en Español
---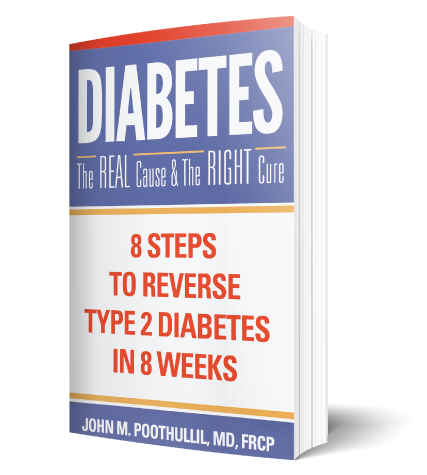 Diabetes: The Real Cause & The Right Cure
My informative yet easy to use book will guide you or a loved one to reverse Type 2 Diabetes in 8 weeks. My plan will also help you to remain diabetes free as you will take this on as a lifestyle. Make better choices and take ownership of your health today! Download the eBook for only 99 cents!