I had a wonderful time on the Kim Pagano Show discussing obesity, holiday weight gain, and why you eat what you do. Listen to my spot or the full show.
Kim asks me about holiday eating and I suggest the scary part really is the childhood obesity that has increased 50% in the last 50 years. Currently 10% of the children in world are overweight or obese. What will happen to them in adulthood? You may only put only 1 or 2 pounds a year. The question is are you losing them?
We need nutrients. The sensation of thirst is for one thing only, water. Not soda, not coffee, not wine, but water. For all the numerous nutrients we need there is only one sensation, hunger. When you are hungry how do you know what the body needs? If you go to a buffet how many items will you add to your plate? On which basis will you choose from? It is most likely based on what you have enjoyed before. Go back to same buffet in the evening. would you get the same items again if you really enjoyed them? There is a chance you may get one or two of the same but you will want something new. Why do we need a variety of food?
The nutrients that you got from the lunch items are still in the body and your subconscious knows what items you need, it will guide your conscious mind to guide you what you will need now. Nature has put in the mechanism into everybody, as we get older it changes, around age 6 when parents start to enforce rules around food. Now, what is the physiological basis for hunger? Is it blood sugar? Why is a diabetic still hungry if that have high blood sugar?
I am very grateful to Kim for having me on the show. Do you need some Saturday morning inspiration? Tune in at 7am to hear fun and inspiring interviews on the Kim Pagano Show on 1590 KVTA!
Ahora en Español
---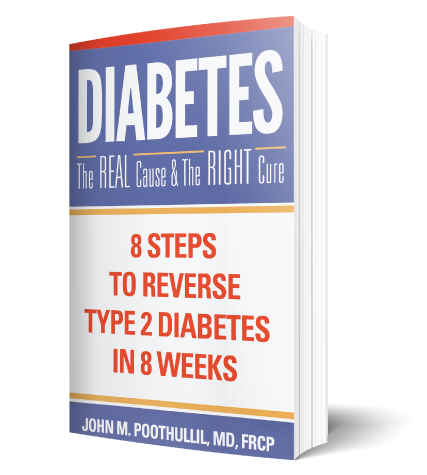 Diabetes: The Real Cause & The Right Cure
My informative yet easy to use book will guide you or a loved one to reverse Type 2 Diabetes in 8 weeks. My plan will also help you to remain diabetes free as you will take this on as a lifestyle. Make better choices and take ownership of your health today! Download the eBook for only 99 cents!