My goal is to give parents new insights into childhood cancers, particularly how and why they are occurring among more and more children. My key insight is that childhood cancer must be caused by something other than gene mutation – and my answer is errant stem cells. Stem cells are the basis for life right from the embryonic stage. The critical question is: Why do some stem cells in a child develop the propensity for the uncontrolled multiplication of cancer? In my new book, When Your Child Has Cancer, I propose two potential epigenetic (non-genetic) conditions, with supporting evidence, for the genesis of a cancer stem cell in the body of a child.
When your child is diagnosed with a condition such as cancer, your challenge is to live as an affectionate family, giving comfort to your child and helping everyone understand the road ahead without promoting fear or increasing the stress you all are under. You will struggle with dual tasks: how to make your child content while at the same time helping him or her be a "fighter;" accepting the battle with cancer while striving to come out the victor.
Helping your child understand cancer
How can a parent express confidence, courage and caring when a child's diagnosis of cancer creates confusion and fear? By starting with a clear understanding of the malady. This is what is presented in the following illustrated story. Parents can read this story to their young child or invite an older child to read it alone. You can then discuss it with your child to help explain that no one is at fault for the cancer.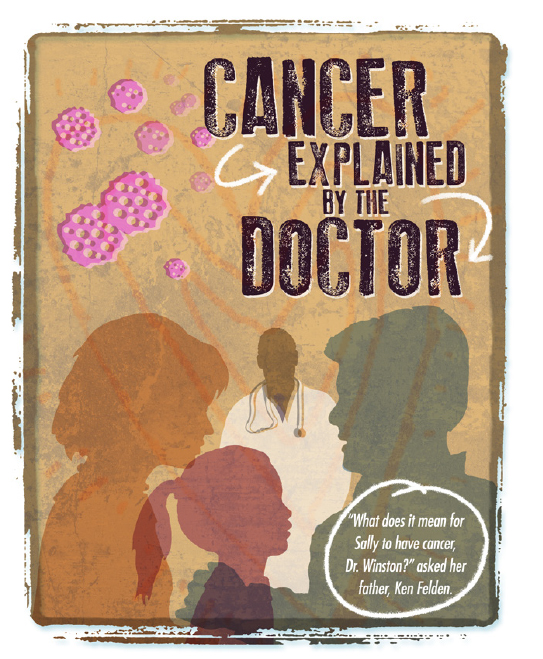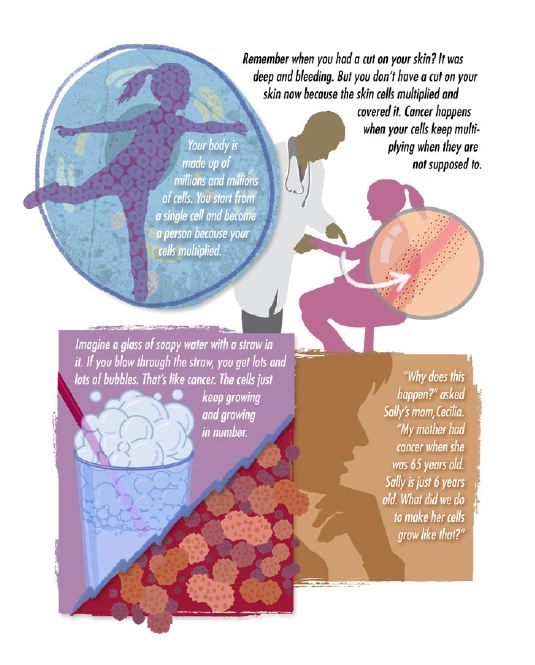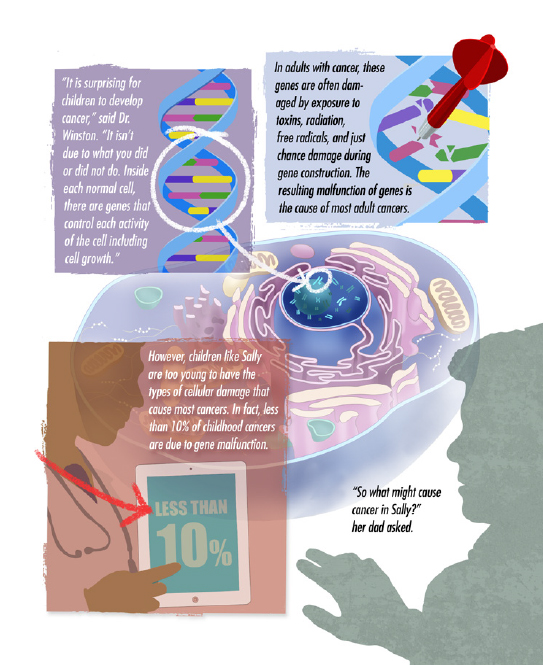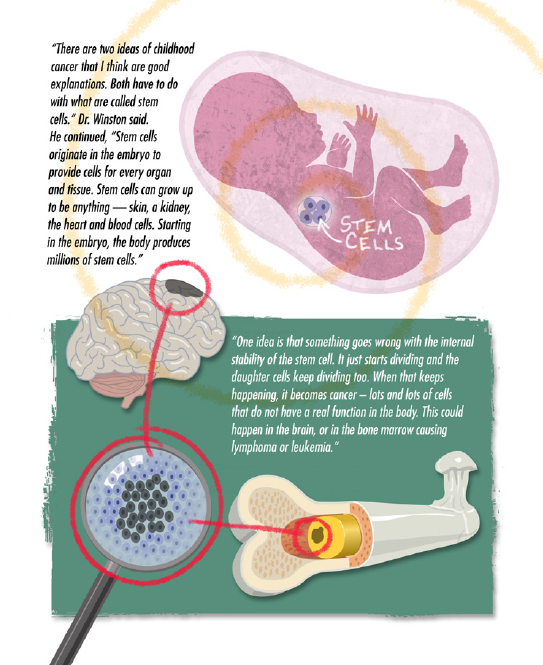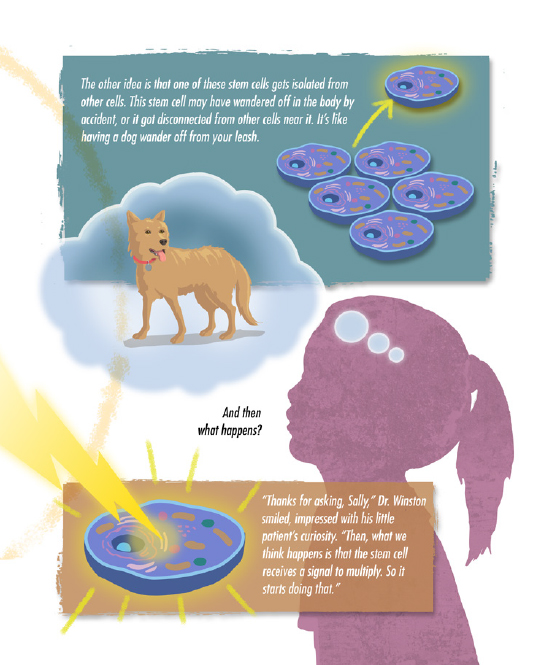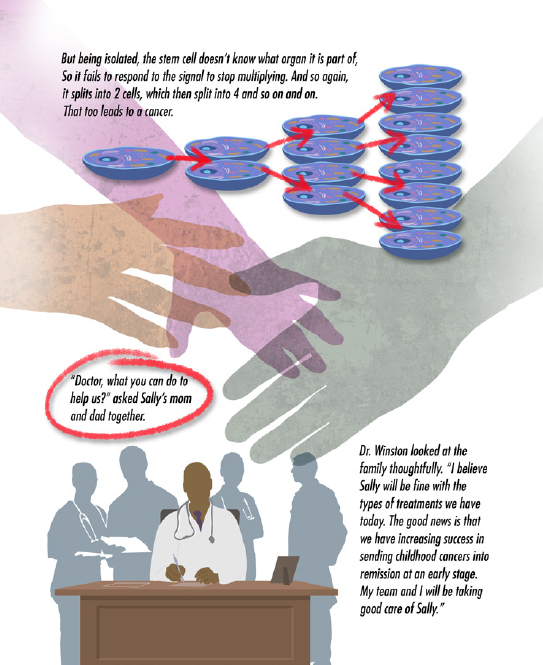 When Your Child Has Cancer: Insights and Information to Empower Parents
I hope you help me share that my fourth book is now available on Amazon, the second on the topic of cancer. If you are the parent of a child with cancer, the questions and feelings you have can be overwhelming. In this insightful and thoughtful book, you will find information, hope, advice, and solace.
When Your Child Has Cancer expertly guides you to understand childhood cancer. I offer two new scientific theories to explain how the leading types of childhood cancers might occur, given that children have not lived long enough to develop the number of gene mutations that usually cause adult cancers. You will learn how you as parents can care for your child with cancer.
Most importantly, you will learn how your child's diet can be a key corollary element in controlling cancer along with the medical treatments. The eBook is only $2.99 for September, Childhood Cancer Awareness Month.