An article in The New York Times in 2018 sited a study by Obesity Reviews that suggested that more & more people are adopting the Paleo diet to get health benefits without having to go through a paleo lifestyle. 
The Paleolithic people's diet primarily consisted of eating oats, nuts, meats, fruits and vegetables. They did not have any cultivated grains. This is important because that suggests that in order to have a healthy life you do not need any nutrients from grain, whether it be multi-grain, whole grain, or gluten-free grains.
I fully endorse a modified Paleo diet but I suggest to add legumes, such as lentils, because they provide proteins along with other fiber-associated nutrients. 
Watch this video to learn more about the Paleo Diet:
Things to take away:
All the foods that paleo people consumed require chewing. 
Nature packaged all of the nutrients needed for adult humans in foods that require chewing. 
If you are serious about controlling your quantity of food intake avoid blended, pureed or juiced foods. 
Hunter-gatherer civilization that followed the Paleo diet also walked 17,000 steps a day to gather food. 
Look out for added salt and sugar, as Paleo people never used salt, sugar, or alcohol.
Beware of foods suggesting that they are "grain-free" and therefore Paleo-friendly. If they contain root vegetables such as tapioca, they may have carbohydrate content similar to the foods available from foods made with grains, which would defeat the purpose.
Ahora en Español
---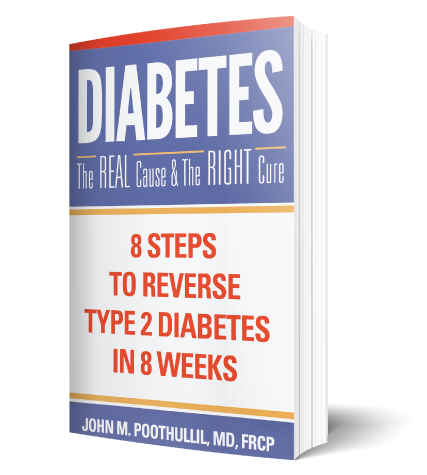 Diabetes: The Real Cause & The Right Cure  
My informative yet easy to use book will guide you or a loved one to reverse Type 2 Diabetes in 8 weeks. My plan will also help you to remain diabetes free as you will take this on as a lifestyle.  Make better choices and take ownership of your health today! Download the eBook for only 99 cents!