Widely-Held Beliefs That Need To Be Overturned : Part 3 – Sugar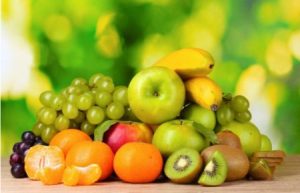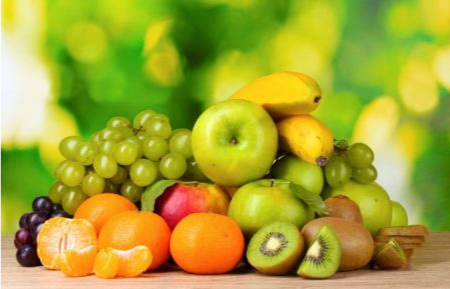 This week's post is the third part of a blog series presenting examples of widely-held beliefs about four topics— dietary fats, cholesterol, sugar, and exercise –that I suggest need to be revised and updated.
This is important health information that Americans should be educated about to reduce the rising rates of obesity and diabetes in the US. It is time we revisit sugar.
Sugar 
Old Belief: Overconsuming sugar of any type can lead to obesity and diabetes
New Information: Concentrating on sugar ignores the real culprit: grain-based foods
Many people are confused about whether natural sugar, i.e., sucrose, is the same as glucose in your bloodstream. Natural sugar is found in fruit, berries, sugar cane, sugar beets, and other crops. The confusion is understandable because, when discussing diabetes, we always refer to the problem of having high blood 'sugar.' The same word 'sugar' appears to be referring to the same item, so there is a tendency to think that eating any natural sugar increases your blood sugar.
But digesting natural sugar (sucrose) is not the same as filling your bloodstream with glucose. Sucrose contains equal parts of glucose and fructose. Both are absorbed as they're released in the intestine. But while the glucose adds to your blood sugar level almost immediately, fructose is absorbed more slowly and has to be further processed into glucose before it can elevate your blood sugar level. This means eating a piece of fruit doesn't does not elevate blood glucose as quickly as eating an equal amount of mashed potatoes or bread.
There is general agreement about the link between sugar-sweetened beverage consumption and obesity. However, the exact mechanism by which consumption of sugar and refined carbohydrates contributes to obesity has not been accepted. According to some researchers, sugar-rich beverages boost the body's insulin secretion, which directs energy to be stored as fat, making it not readily available for muscles to use. Other researchers could not find support for this hypothesis.
I suggest grain-based food, not natural sugar, is the main agent driving obesity and type2 diabetes. Each kernel of grain is composed of thousands of molecules of complex carbohydrate, and each of those molecules can have up to 200,000 molecules of glucose. When you eat a bowl of cereal, you are literally eating a bowl of glucose. Within an hour, the level of glucose in your blood elevates very steeply after a meal that is heavy in grains or grain-flour products, such as pizza, sandwiches, muffins, rice, corn, snacks made from grains, and so on. Insulin, a hormone released in response to elevation of blood sugar, also rises.
This steep rise in insulin is a significant cause of increased food intake and obesity. When insulin rises sharply, there is an intense and rapid response from insulin-sensitive cells in the body – especially muscle cells – to absorb the glucose. This then leads to a steep decline in blood sugar. Within 2 to 3 hours after a meal, your blood glucose levels actually fall below fasting levels for a time. Yale Research Psychologist Judith Rodin described this peak and valley in 1985. This is the link to obesity and eating grains; while they have made you full, they drove up your insulin so high that your blood glucose level eventually crashes too low. Your brain, fearing starvation, directs you to eat again and most often what is easily available is another grain-based food.
The medical profession may have unwittingly contributed to creating a prevailing culture in which people fear the natural sugars.
Part 4, next week's final post in the series, we will be looking at Exercise.
Diabetes: The Real Cause & The Right Cure. 
8 Steps to Reverse Your Diabetes in 8 Weeks!!
I am proud to share this informative yet easy to use book that will help you or a loved one reverse their Type 2 Diabetes in 8 weeks. My plan will also help you to remain diabetes free as you will take this on as a lifestyle.  Make better choices and take ownership of your health today!